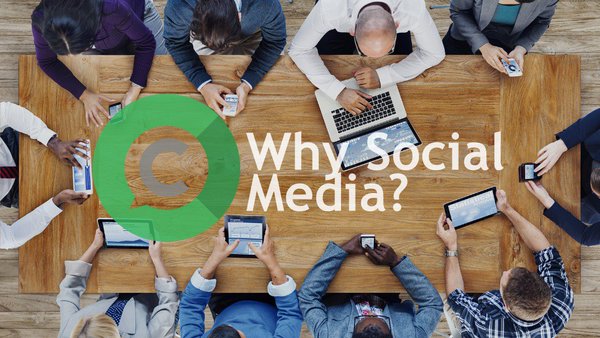 05 Oct

A Blog About Social Media? Why?

Most successful endeavors have one thing in common. A noble and known purpose. This purpose keeps everyone focused on a common goal, and drives them when things get difficult. For Lewis & Clark, it was pushing America forward. For the Apollo 11 crew, it was pushing all of mankind forward. And for Harold and Kumar, it was getting that White Castle fix. All noble purposes in their own right. It's debatable whether or not my purpose for launching a blog about social media is noble, but I at least want to make it known.

I have two reasons for launching this blog, but I'll get to those in just a bit.

First, I think it's important to recognize that social media is changing business as we know it. Research released in August suggests that for the first time ever, a single social network could be driving more traffic to your brand's website than even Google. Now consider traffic coming from all social networks combined (or potential traffic lost for brands not investing in social), and it's easy to see how important social media has become. And social media's impact on business is only growing… rapidly.

Okay, back to my two reasons for launching this blog:
1| To help brands.
Equipping brands with the social media strategy, vision and insights needed to build an impactful social media presence is my professional passion. The focus of this site is free, useful content about how brands can better connect with the right audience in a relevant and non-intrusive way. I'll post when I have social media insight I feel brands can benefit from, and not because I'm trying to hit a post quota. Social media consulting and coaching services are available to brands looking for guidance or a fresh perspective, but those things are not the focus of this site. It's my goal to educate and equip brands as the social media landscape changes. And, to be sure brands understand the opportunities it creates for their business.
Are you a business owner, entrepreneur, brand manager or marketing professional? This blog is for you.
2| It's a topic I love. And one I know.
I can remember being naturally drawn to marketing as far back as high school. I was constantly looking for organic ways to promote my band's upcoming shows, and I really enjoyed it (oh yeah, I'm also a drummer). I had no idea what terms like "marketing" or "branding" meant back then, but I was doing them. I took my first marketing course in college. For the first time in my life I was studying something because I enjoyed it, and not because it was a requirement. It's funny how your perspective can change when you find something you're passionate about. After finishing a BBA and MBA, both with a concentration in marketing, I spent the next 9 years working in corporate marketing strategy. Since 2009, I've been directing my focus on social media, both personally and professionally. For the last couple of years, I've been neck deep in social media marketing. From managing corporate accounts, to consulting, to immersing myself in industry thought-leadership, etc. And it has all led to this. To writing about what I've learned… What I am learning… What I will learn. If you would have told "high school me" that later in life I would choose to write… FOR FUN… I probably would have laughed and cracked some Back to the Future "alternate universe" joke. But… Here we go.
If you're interested in staying in tune with social media marketing for your brand, subscribe to my email list. You'll be the first to know when fresh content is posted. Is there someone else you know that can benefit from content like this? Share it.
More?